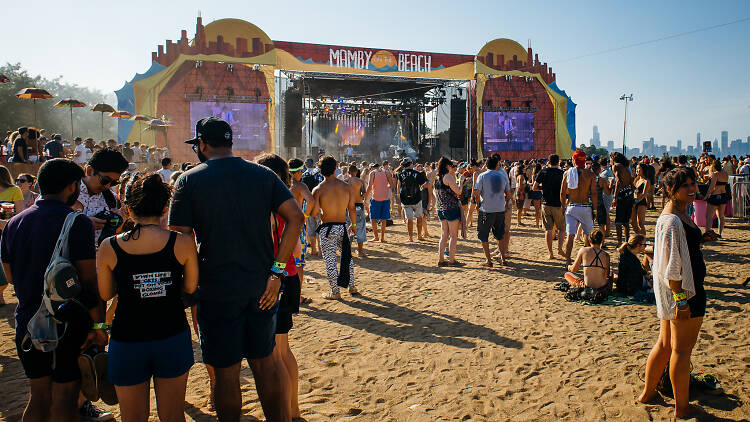 Setting: Oakwood Beach
Oakwood Beach lies about 9 miles from the loop. Once you arrive and furtively stroll through security, you follow the "Beach Bazzaar" amongst totem pole-like faces and lit up wooden arches.With only three stages, the size is similar to that of Pitchfork's. The main stage is set up on the sand leaving an extraordinary view of the skyline in the background. About a 100 yards south of the main stage is The Tent. The giant white tent would host most of the deep house and bass infused EDM artists. Beach volley ball and water access were stationed behind The Tent, but only for those with VIP access. The Beach House is evidently the smallest stage and the setting for most of the lower key groups.
Day 1:
On June 11th, around 1pm, the gates opened to Chicago's premier beachfront electronic festival, Mamby On The Beach. The weather was not beach weather. Rain and storms dominated the forecast all day. Chicago looked a bit sad. Thankfully, the weather would not diminish the vibes of the festival goers.